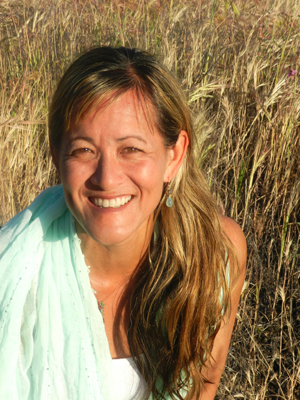 At a young age Beverly knew she wanted to write a book. A story about following the heart's journey emerged to be written, decades later. She also knew early on that dancing with abandon felt like truth, freedom and her wild natural state. If you had told her at that age that she would be a firefighter one day, she would have laughed.
As a firefighter, writer, active community member, mentor, and embodied movement ambassador, Beverly believes strongly in serving and inspiring people in her local community and beyond. Beverly brings the multifaceted experiences from all her endeavors to empower and motivate people to follow their dreams, break through personal and social barriers, and celebrate their authentic self-expression. Whether she is speaking to the community, teaching students, interacting with people on the emergency scene or on the dance floor, Beverly is grateful for all moments in which to create meaningful connection.
The eighth woman to be hired as a firefighter in her fire department's sixty-five year history, Beverly has been a firefighter, responding to emergencies for an urban fire department, for nineteen years.
She has worked most of her fire career on a ladder truck where she gets to climb up the one hundred foot aerial ladder and cut ventilation holes in roofs with chainsaws. Currently she works on a fire engine as a Firefighter Paramedic. One of the questions people ask her most frequently is, "Is it scary going into a fire?" When she was first asked this question years ago, she surprised herself when she answered, "No. We train hard and consistently, all the time for fires, so it actually isn't scary going in." People often tell her she must be very brave.
However, the bravest thing Beverly has ever done has nothing to do with fighting raging fires, extricating people out of crashed cars or working medical emergencies. The bravest thing Beverly has ever done is listen to the inner urgings of her own heart.
When she finally found the courage to listen to her heart many moons ago, she went from an unhappy account executive in a high profile public relations firm, to a woman decked out in fire gear and a fire helmet—fighting fire in a man's world, utterly happy to be covered in soot and grime as she helped others. When she further listened to her heart, she found herself on the adventurous path to writing, and exploring the world of embodied movement.
Beverly's book, Brave and Awake, details life lessons learned on her own personal transformational journey. In her book she writes how she found her power and her purpose, which subsequently lead her to firefighting and a free form movement practice. She also writes a blog in which she explores the positive potential for the human experience when life is approached with authenticity, deep trust, and intention.
Additionally, Beverly currently holds the position of Assistant Program Coordinator for a youth leadership program sponsored by the fire department and local union. Beverly has been a classroom facilitator for the past 18 years in which she mentors pre-teens in self-esteem, communication, teamwork, community service, and other important life skills. When she is not mentoring middle school students, Beverly enjoys mentoring young men and women who are seeking a fulfilling career in the fire service.
Beverly is also a new board member for The 418 Project – the movement arts center where she has been moving and dancing for 10 years. And Beverly is a certified Critical Incident Stress Debriefer for her county, trained to debrief emergency responders and lay people after traumatic incidents.
In 2010, Beverly received the Firefighter of the Year Award from the local chapter of Optimist International.